ABM is also honored to support several non-profits organizations as part of the group's "Giving Back" program.
Each year ABM carefully selects a non-profit organization as part of ABM's charitable giving program. Recent recipients of this program include WorldVision, The Wounded Warrior Project, Susan G. Koman for the Cure, American Cancer Society, The Navy SEAL Foundation, The First Tee, and Special Olympics.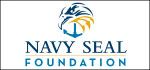 Established to serve US Navy SEALs, Special Warfare Combatant-craft Crewmen, Naval Special Warfare (NSW) support personnel, and their families, the Navy SEAL Foundation provides a comprehensive set of programs specifically designed to reduce the stressors associated with the tremendous amount of uncertainty and pressure that comes with life in Naval Special Warfare.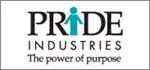 PRIDE Industries delivers first-rate manufacturing and service solutions to businesses and government agencies nationwide while creating meaningful jobs for people with disabilities.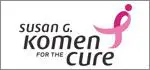 Since 1982, Komen has played a critical role in every major advance in the fight against breast cancer – transforming how the world talks about and treats this disease and helping to turn millions of breast cancer patients into breast cancer survivors.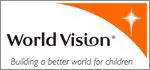 World Vision is a Christian humanitarian organization dedicated to working with children, families, and their communities worldwide to reach their full potential by tackling the causes of poverty and injustice.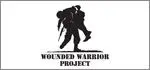 Wounded Warrior Project (WWP) takes a holistic approach when serving warriors and their families to nurture the mind and body and encourage economic empowerment and engagement. Through a high-touch and interactive approach, WWP hopes to foster the most successful, well-adjusted generation of wounded service members in our nation's history.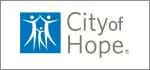 The City of Hope is a world leader in the research and treatment of cancer, diabetes, and other serious diseases. They deliver scientific miracles that make lives whole again. Compassion is the heart of their approach and the driving force behind all their discoveries. Founded in 1913, City of Hope is one of only 49 comprehensive cancer centers in the nation, as designated by the National Cancer Institute. Each innovative treatment they create gives people the chance to live longer, better, and more fully.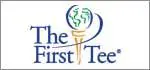 The First Tee is a youth sports organization whose mission is to grow the game of golf by transforming the experience that kids (and families) have with the sport. Since its inception in 1997, the organization has provided programs that introduce kids to the game of golf, teach The First Tee Nine Core Values, and positively impact their lives. Reaching more than 5 million kids annually, The First Tee offers programs in all 50 states through The National School Program in more than 10,000 elementary schools, 150 chapters at more than 1,200 golf courses, and The First Tee DRIVE at 1,300 youth centers. The First Tee is expanding globally and currently offers programs at six international locations.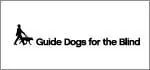 Since 1942, Guide Dogs for the Blind (GDB) has been creating partnerships between people, dogs, and communities. With exceptional client services and a robust network of instructors, puppy raisers, donors, and volunteers, we prepare highly qualified guide dogs to serve and empower individuals who are blind or have low vision from throughout the United States and Canada.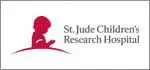 The mission of St. Jude Children's Research Hospital is to advance cures, and means of prevention, for catastrophic pediatric diseases through research and treatment. Consistent with the vision of our founder Danny Thomas, no child is denied treatment based on race, religion, or a family's ability to pay.

The mission of Special Olympics is to provide year-round sports training and athletic competition in a variety of Olympic-type sports for children and adults with intellectual disabilities, giving them continuing opportunities to develop physical fitness, demonstrate courage, experience joy and participate in a sharing of gifts, skills and friendship with their families, other Special Olympics athletes and the community.